Get More Comfortable at Work with a Humidifier
The seemingly endless days of cold winter weather affect everyone, especially in the work place. Co-workers are often grumpy from trudging through the slush and snow, supervisors are irritated at frequent closings and public transportation delays, and you're likely irritated with the dry, stuffy office air.
Bring the comfort of your own home to your office and brighten up your winter this year by treating yourself to a tabletop humidifier. The Holmes® Cool Mist Humidifier with Digital Control Panel fits perfectly on your desk and will not only help you feel better, but work and look better too.
Feel Better
First and foremost, this desktop humidifier will help to promote a more comfortable air in and around your workspace. Digital controls enable you to choose from one of four comfort levels so that you feel the best that you can. The AccuSet Digital Comfort Control will monitor and maintain your ideal setting and you won't have to worry about disturbing any of your co-workers - this humidifier is known for its quiet operation. After no longer having to breathe that harsh winter air, you'll feel a lot better.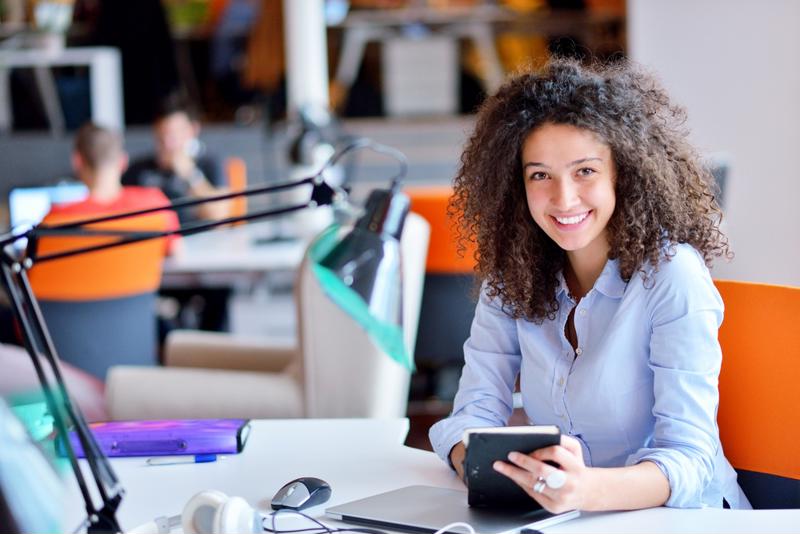 Work Better
When you feel better, there's no question that you'll work better. Just as quality sleep, hydration and mood affect performance, the way you feel can improve your performance as well. If healthy air is helping you feel more alert and energized, you can forget about that mid-winter slump. You'll be more productive throughout the day and get even more accomplished than you thought possible. With your desktop humidifier you'll start the day brighter and more energetic, and everyone else will start to wonder what you're smiling about all the time.
Play Better
Lastly, when you're feeling productive at the office, you'll feel better about enjoying yourself during those after work hours. The "work hard, play hard" saying holds true here as you'll be able to thoroughly enjoy time with friends and family, knowing there's not an extensive stack of papers piling up on your desk. This winter, play better by feeling better with a tabletop humidifier.