How To Beat Ragweed
Fall brings with it the welcomed burst of vibrant foliage, tasty pumpkin spice lattes and brisk but cozy evenings. Unfortunately however, the autumn months also bring about the not-so-favored list of allergies. If you're experiencing a scratch in your throat, a runny nose or bouts of sneezing, you may be affected by the pollen falling off of the ragweed plants. To enjoy all of the good things that come along with fall, there are several tips for avoiding the burden of ragweed.
Take a Trip
If your area is known for large amounts of pollen, consider taking a trip away from your hometown during this time of year. Save your summer vacation for the fall. Not only will you have something exciting to look forward to but you'll also miss most of the crowds. It also could be a great opportunity to make a visit to see family or friends in another part of the country. While getting away from the problem, you're also able to squeeze in a fun visit.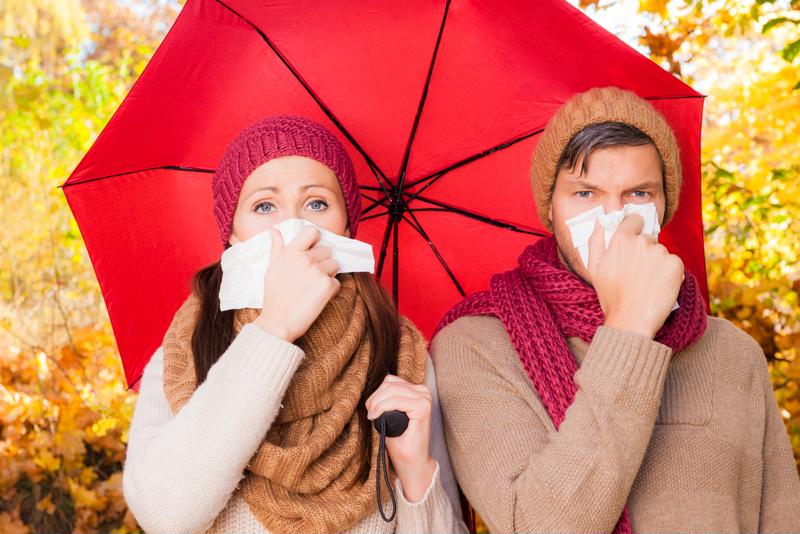 Spend the Day Indoors
Pollen is most prevalent during the majority of the late morning and early afternoon so if possible, stay indoors to avoid contact. Keep the windows in your home and car closed at all times. To beat ragweed indoors, be sure that your furnace and air conditioner filters are cleaned and replaced often. Certain air filters can remove pollen from the air. If you are performing outdoor chores, it may be best to wear a dust mask.
Get Rid of Excess Pollen
After spending time outside, be sure to remove your outer clothing and run it through the wash. This will help eliminate any pollen that was brought inside. If you have pets, give them a full bath after bringing them outdoors as they too will bring in unwanted pollen. Additionally, it's important to wash your hands after being outdoors.
This article is intended for editorial purposes only. Consult with a health professional or doctor if you think that you may have allergies.