How to Prep Your Home for Your 4th of July Party
The guest list has been made, invitations have been sent and now you need to gather everything you need for your Fourth of July party. It can be overwhelming trying to decide where to begin with your planning, but it will be more than worth it in the end when you're surrounded by friends and family to celebrate. Just follow this guide to making sure you have everything necessary for a great, patriotic celebration.
Clean Up
As with any kind of gathering, you'll want to make sure your house is presentable beforehand. Spend some extra time mopping the floors in the kitchen and vacuuming carpets throughout your home in preparation for the big day, and wipe down any high touch surface that will be on display when people come over.
Stick to the Colors
Pull out your party decorations and purchase new ones to celebrate the day. Red, white and blue streamers can be hung around doorways and tied to fans so they blow in the wind. Most parties involve great food, so you'll need disposable plates, napkins and utensils. Pick up some festive ones that show off the country's colors.
Stock Up on Food
Speaking of serving food, you'll want to start thinking of meals and snacks to present to your guests on the big day. A classic Fourth of July party would be nothing without a menu full of grilled meat and American fare. Hit the grocery store and buy a big pack of hamburger patties, hot dogs, chicken and any other meat you want to throw on the grill. Grab a bag of potatoes so you can make a tasty potato salad, a batch of French fries or baked potatoes that you can also prepare alongside the main dishes.
Decorate the Yard
You'll want to make sure the indoors are clean and ready for your guests, but you can't forget about your backyard. After all, most of the fun will be had outdoors either soaking up the sun, splashing in the kiddie pool or watching the fireworks at night. Keep the grill far from the house so you're not pumping smoke indoors, and set up a picnic table and place settings for all of your guests. You can easily jazz up the table with a patriotic umbrella. Scatter around some noisemakers too. Also, don't forget that one of the best decorations for a Fourth of July party is the American flag. Post one up in a spot that everyone will be able to see it and feel proud to be celebrating the day among dear friends and family.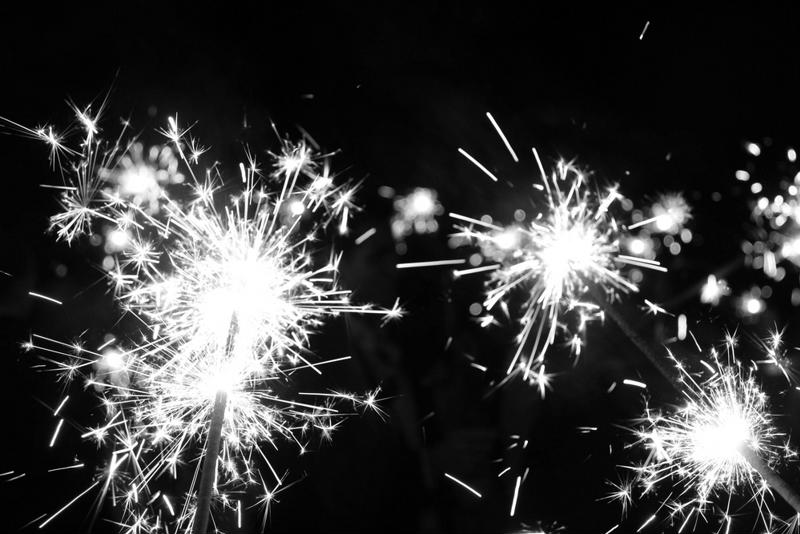 Prepare Fun Activities
Serving food is just one of many activities you and your guests can enjoy at your party. You can also set up a kiddie pool for all of the young ones on the guest list. You'll likely see some adults dipping their feet in there as well after a few hours in the heat. It's also important to keep some festive music playing in the background. Make a playlist in preparation and be sure to include country music, in addition to any renditions of the "star spangled banner" that you can find. Guests will love singing along, and the American theme will translate well.
The Fourth of July would be incomplete without sparklers. Keep some on hand for people of all ages to enjoy as it gets dark outside. Always take caution when lighting them, and never leave them unattended or allow children to play with them on their own. With the right tools and preparation, you can throw a Fourth of July party that will go down in history.