How to Keep Your Camping Equipment Smelling Fresh
'Tis the season for a good camp outing with your closest friends and family. There's nothing quite like closing yourself off from technology and becoming one with nature with the people you love most. You likely chose to go camping for some quality time in the sun and tasty s'mores over a raging campfire. While the experience is bound to be a great one, the lingering smell on your clothes, camping equipment and car won't be fun to come home with.
Fortunately, there are plenty of ways to remove that smoky smell from all of your gear. Here's what you need to do to keep it all smelling fresh and clean.
"Ventilation is one of the best solutions."
Air Out the RV
If you used an RV while camping, you're probably no stranger to the great outdoors. Camping is one of your favorite pastimes, and you're already familiar with some basic ways to freshen up your living space that doubles as your source of transportation. For starters, you'll need to open all the windows and doors. Ventilation is one of the best solutions to a smoky, stuffy cabin. Run a few fans pointing outward to direct the smell back outside.
You should also consider some natural cleaning solutions to remove the smoky smell from the flooring, furniture and walls. Pour white vinegar into a spray bottle and use it to wipe down countertops, walls and other surfaces. You can also sprinkle some baking powder in carpeting, couches and chairs. Let it sit for a few hours, then vacuum it up. That campfire smell should be gone in no time, and without the need for any harsh chemicals.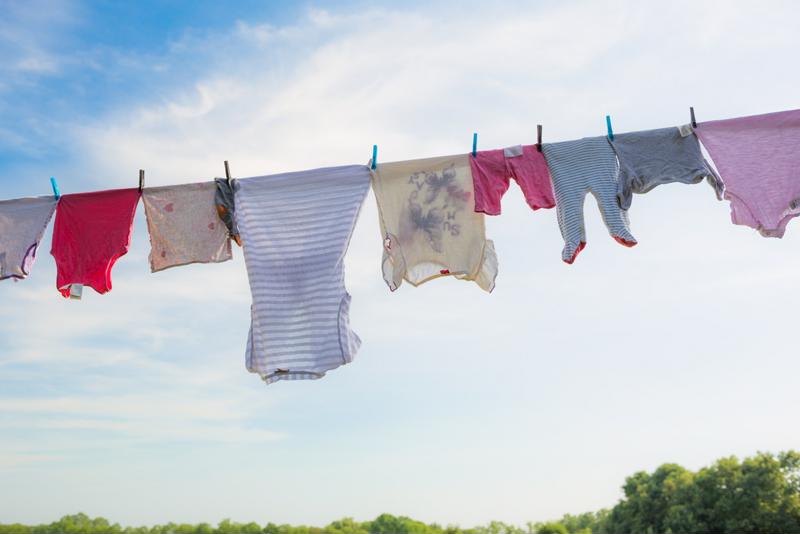 Clean Your Clothes
Your sweatshirts, jeans and hats will soak up all the smells of a campfire, and while that probably didn't bother you while you were enjoying the bright flames and the peaceful ambiance, it's likely overstayed its welcome. Sometimes, throwing everything in the washing machine just isn't enough to take out the smell of the smoke. After washing clothes, hang them out to dry when the sun is shining bright. The sun's rays should help pull out whatever fragrance is lingering in the fibers. If that's not enough, try mixing lemon juice and water and misting it over the clothes. Hang them out to dry again, and this time the citrus addition should be enough to finally get clothes smelling fresh and clean again.
Freshen Up Tents and Bags
Blankets and clothing can go in the wash, but it's not so simple with tents, bags, coolers and other equipment you used throughout your trip. But don't worry - you don't need to just throw your equipment in the basement or garage and hope that the smell goes away in time for your next trip. Instead, air them out as much as possible. The sunlight and ventilation should help remove the strong odor of a campfire. You can also sprinkle baking powder on just about anything and the substance will soak up foul smells after just a few hours. Then just shake it out or vacuum it up to remove the excess powder.
Like baking powder, coffee beans are a great source of odor removal. Simply store smelly items in a bag or box and mix in some coffee beans. The strong smell of the beans should overpower any foul smell and return it back to its fresh state overnight. You don't need any special products or chemicals to get the smell of smoke out of your camping equipment - just a well stocked kitchen!